Start to Finish
Startup Consulting Services
Our Startup Services Group offers a menu of services that will assure your company a trubulence-free startup. Whether you need a labor study or a turnkey manufacturing process move, our startup team is without peer.
Many members of our startup team have been in your exact position – former manufacturing executives tasked with either moving a manufacturing process to Mexico or setting one up from scratch.
Our clients can focus on achieving their company's long term strategic goal of transferring technology and process to Mexico while we execute the one time tasks required to startup your new operation in Mexico.
Recently, Mexico Startup Services negotiated a $150 Million Incentive Packgage for one client.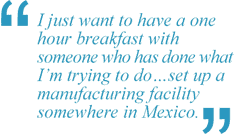 Great Offer:
Please accept our offer of a no-cost confidential one-hour strategy/question & answer call or lunch with one of these startup experts. Learn what the economic development people aren't telling you.
Call us 858.754.9152
Avoiding the Project Killers...
Our Menu of Services
Feasibility Analysis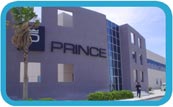 We travel to your existing manufacturing facility, meet with the project team, and review the products and processes planned for Mexico.
Based on the business requirements matrix we suggest three or four cities you should focus on and add to that the cities recommended by people in your organization. The project is thus driven by your business requirements matrix rather than a real estate decision.
The Site Selection & Analysis deliverables are a project operational budget and a definition of one time startup costs.
The analysis includes a business requirements and facility requirements study. From this study and our discussions with your project team we define the drivers for your specific project and their weight.
The result is a matrix for use in ongoing efforts.
Also included is information to quantify major costs and savings to be anticipated
Based on our experience from many successful projects we give you a detailed 30,000 foot look and we will tell you if your project is likely to be successful in Mexico. As important, we will tell you if you should not go to Mexico.
The report is a comprehensive study of regional and local location options, compared specifically as relates to your specific business requirements.
The options are yours; the choices quantified and qualified in detail suitable for board decision.
Part two is the Micro Site Research and Analysis. Here you have selected the likely city and we are doing a site specific investigation.
We also investigate such items as local labor environment and costs, federal, state, municipal government incentives, infrastructure verification, regulatory preparation…
Is Mexico Right For Your Project?
Five Key Questions You Must Answer
What short and long term strategic pressures are forcing me to reduce my costs?
Do my customers have a preference on how/where I reduce my costs?
Can I reduce my costs sufficiently without offshoring?
What is the labor content of my process?
Are there suppliers and support services in Mexico for my industry?
Site Search & Analysis
Mexico is not all the same! The specific area where you choose to locate your business in Mexico will impact every facet of your operation. It is a long-term decision, which can determine your company's success or failure in Mexico.
From a uniquely operational and unbiased perspective we gather detailed information that, when correlated, gives our client powerful, fact based, decision making tools.
This research and analysis is specifically tailored to address those issues that are most relevant to the client's needs.
Do you need heavy infrastructure? Proximity to ports? Big numbers of skilled workers? The site search and analysis is critical for the best decision.
Our Site Search analysis includes detailed regional and local labor analysis focusing on availability, costs, turnover, benefits, and unions.
Real estate costs and availability are also presented within your report.
This service helps you avoid several project killers most notably giving you real numbers for your proforma rather than the often grossly misrepresented numbers provided by economic development officials or reliance on Mexican state and federal "official" number.
We make the complex project analysis process easier for you as we consider all the appropriate factors, provide the correct factual data, then correlate the results to provide a clear and comprehensive picture of the costs and time required to set up an operation in Mexico.
The deliverables here are a detailed and thorough analysis of the suitability of your project for Mexico populated with reliable verifiable numbers for your go/no go decision.
Our Site Search & Analysis is a two part process.
The Macro Site Research and Analysis evaluates specific labor issues, multiple cities' suitability to support the client's manufacturing process, availability of local suppliers, logistics, startup issues, infrastructure, and life quality comparisons.
Seven Project Killers for the Incoming Manufacturer
How to Avoid Them
Bad strategic planning
Relying on bad information to establish costs
Underfunding startup costs
Failure to verify infrastructure
Chasing incentives to the detriment of operational requirements
Allowing expat quality of life to drive the project
Letting real estate drive the project
Pre-Operational Startup Service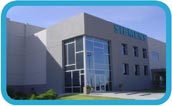 The single most common reason that companies struggle or fail when beginning operations in Mexico can be traced back to human resource decisions.
Many companies fail to recognize the difference between a Startup Team and an Operating Team. The unique qualities and skill sets required to Startup a new business or new manufacturing facility are significantly different from those required to grow and fine-tune one.
Often our clients use our startup services to assure a turbulence free startup which includes the coordination of equipment transfer, installation, and startup.
Also our startup pros handle human resource recruiting and training, labor union contract and relations, as well as the establishment and implementation of operational procedures, methods, and formats.
We handle all licenses, permits, incorporation, and registrations. With our staff's understanding of manufacturing in Mexico's complicated regulatory environment we know what information must be gathered and how it should be submitted to achieve regulatory compliance quickly and inexpensively.
What is key here is that your primary concern is transferring the technology and process; the last thing you need is your project manager taking time to deal with one time startup issues. We take that on.
Administrative Outsourcing
(a/k/a/ "Hybrid Shelter")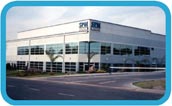 For companies considering a shelter arrangement in Mexico, we offer an alternative that has none of the risks associated with a shelter company, all of the benefits, and more.
If your company is considering a shelter in Mexico, check with us and compare.