Real Estate Services
Industrial, Manufacturing, and Distribution
Mexico Startup Services provides a complete spectrum of manufacturing and industrial real estate brokerage services including owner advisory services, tenant leasing, acquisition, sales, and consulting to users of all industrial property types. Our approach is consultative and strategic rather than specific-transaction driven.
By every relevant measure, Mexico Startup Services is the preeminent manufacturing and industrial real estate firm in Mexico. Simply, we have more people with more experience and better resources to address the unique needs of world-class manufacturing companies as they open or expand within Mexico.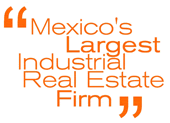 Geographic Coverage
We offer real estate services with decades of experience in all major Mexican cities, most secondary cities, and in some locations that are just barely on the map. Among the cities we serve are Tijuana, Ensenada, Tecate, Mexicali, Hermosillo, Nogales, Nuevo Laredo, Reynosa, Monterrey, Torreon, Chihuahua, Juarez, Saltillo, San Luis Potosi, Aguascalientes, Queretaro, Toluca, Puebla, Leon, Mexico City, and Guadalajara. And we also have experience in tertiary markets including Matamoros, Guaymas, Acuña, Zacatecas, Cuauhtemoc and others.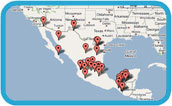 Brokerage on a Consulting or Transactional Basis
Service offerings include:
Land Acquisitions and Dispositions
Building Acquisitions and Dispositions
Negotiating and Closing Real Estate Transactions
Build-to-Suit Transaction Services
Assemblage
Supplier Park Strategies
Financial Modeling including Lease vs Buy Analysis
Comprehensive Property Availability Studies
Lease Financing
Site Selection
Documenting and Closing Transactions
Location Analysis
Location Strategy
Research Services
Demographic Information
Economic Trends and Forecasts
Labor Market Analysis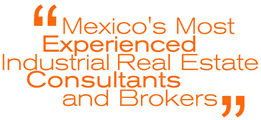 Fact
The Real Estate Industry in Mexico is very different from that in the United States, Europe, and Asia. Conflicts of interest are common but are not readily apparent, disclosures are rarely required, and there are no licensing laws. All of this occurs in an environment where major international companies are entering the market expecting the rules to be the same as in their home country. Add to this a new foreign factory every 48 hours in Mexico and thereby the need for real estate advisor locally experienced but with a worldwide footprint.